Year 3/4 - Snowy Owls
STAFF
Snowy Owls 1 are taught by: Mrs Drummond
Snowy Owls 2 are taught by: Mr West
Snowy Owls 3 are taught by Mrs Andrews
Teaching assistants are Mrs Jones, Miss Osmond and Mrs Aedy
TYPICAL SCHOOL DAY
| | |
| --- | --- |
| 8.35am | Snowy Owls Doors Open |
| 8.45am | Registration |
| 9.00am | Maths |
| 10.15am – 10.30am | Year 3/4 Break-time |
| 10.30am – 12.00pm | English & Guided Reading |
| 12.00pm – 1.00pm | Lunch |
| 1.00pm – 3.00pm | Creative learning covering: Science, Humanities, Arts, Citizenship, French, PE |
| 3.00pm | School day ends for Snowy Owls |
TOPICS
Autumn - Year 3
Stone Age to the Iron Age
What did the Romans do for Britain?
Autumn - Year 4
Egyptians
States of Matter & Sound
Pop-Ups
Gym & Dance
Spring - Year 3
Why do some earthquakes cause more damage than others?
How and why is my local are changing?
Spring - Year 4
Saving the Indian Tiger & Mapwork
Animals (incl Humans) & Electricity
Sewing & Food technology
Invasion Games & Dance
Summer - Year 3
What was it like being a child during World War 2?
Summer - Year 4
Rainforests and Deserts & How can we Live more Sustainably?
Living Things and their Habitats & Environmental Changes to Habitats
Solar-Powered Toy Design & Famous Artists and their Styles
Athletics & Orienteering & Rounders
WELCOME TO SNOWY OWLS
In Snowy Owls our aim is to make learning as fun as possible and to work together to build a safe environment where every person in the class is valued and heard.
During year 3 we learn a range of interesting topics as well as following Maths No Problem. We use class dojo to reward the children for making good choices and also for keeping in touch with parents. Our aim is to make sure that parents feel as involved as possible.
During year 3 we go on trips to Fishbourne Roman Villa and The Tank Museum in Bovington.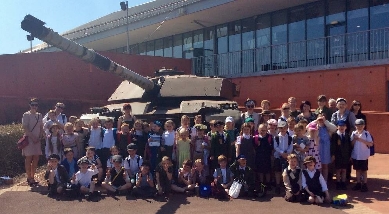 As the oldest children at Hillside, Snowy Owls look to take on more responsibilities both in and out of school. Year 4 children have the opportunity to do many more jobs both in class and around school and are able to take a more active role in school council and other decision-making processes. We link much of our learning over the year to sustainability and look at improving links with the local community and encouraging others to think about how they can help to make our town a more sustainable place. The increased independence in year 4 enables children to become 'middle-school ready' and prepares them to be more self-reliant both in and out of school after they move up to Year 5. We also spend a lot of time preparing for the move to Middle School in the Summer Term to ensure that it is as seamless as possible for the children.
With their futures in mind, we build on their learning so far in the key skills of Maths, Reading and Writing to enable the children to tackle new learning across any subject. We also spend a lot of time thinking about how we can become more responsible global citizens who make the right choices in our futures to empower ourselves and others. Achieving good results supports pupils' future successes in life, so in Year 4 we build towards our tests in Reading, Maths and English, whilst ensuring their new learning links to skills they will need in their future daily lives. The end of Year 4 also marks the new times tables test and learning these thoroughly also helps with maths learning throughout middle school.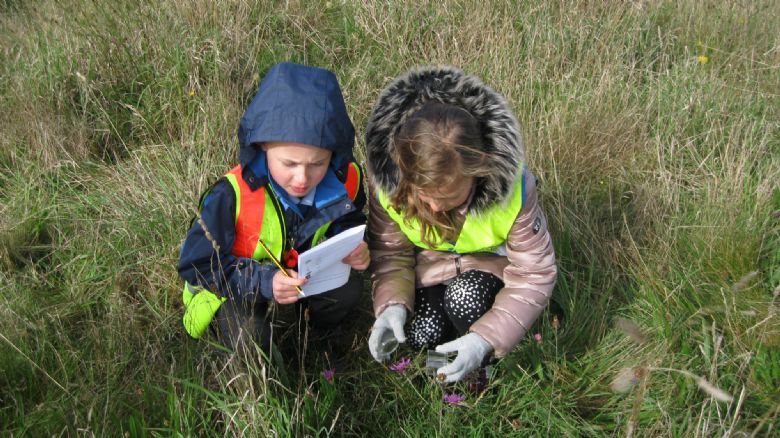 We visit the local Solar Farm to launch our over-arching topic on sustainability and close the year with a trip to Marwell to explore the more global issues surrounding supporting endangered animals. Hooke Court remains a firm favourite treat to look forward to in Year 4 with a range of activities covering both the history they have learnt in Key Stage 2 and also the adventurous activities that build on team-work and strategic thinking. Our outdoor adventure experience is also complemented by a great morning out orienteering in the local forest.